Tuesday afternoon, resting on the benches in yesterdays post and taking in the sight of the parks flower beds. Hyde Park is looking very well at the moment and is a place to be proud of.


I'm showing these today because of a comment I got yesterday from Juley who lived in Hyde until the late sixties and remembers Hyde park quite well. She is new to blogging and I thought it would be nice to welcome her with these flowers beds from the park.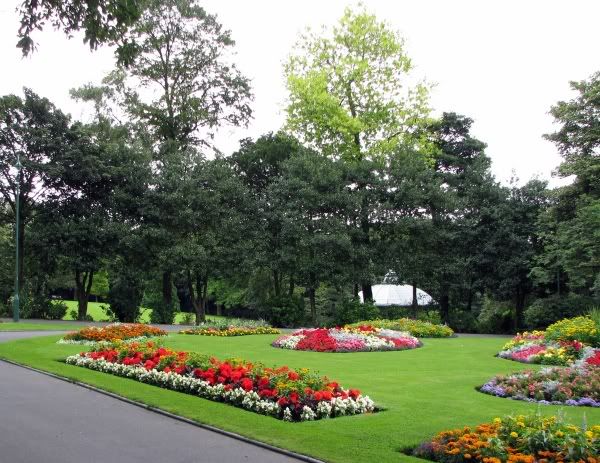 You can see the Band Stand in this shot, it is now getting more use than it did when I was growing up...