These are the last few pictures I will show you of my walk around and through the fields of Matley.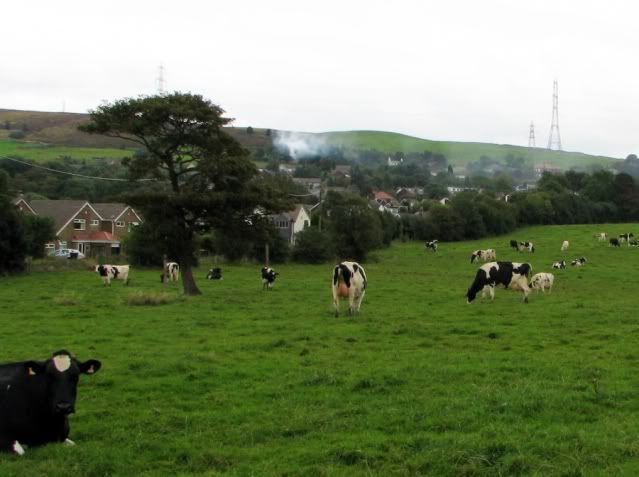 This is one of the last few herds of dairy cattle in Hyde, most farms now seem to make their living from horses. When I first moved around here over 20 years ago I would often stand and watch the farmer walking his herd back to and from the farm at milking time. All the traffic would be held up on Matley lane.... which at that time had a 60mph speed limit on most parts... that as now dropped to 40mph. The field he would walk them from he sold for housing, and as his fields on this side of the road are all connected it is rare to see them on the road now.

Autumn was showing all around, the trees are all changing colour now and some like this Holly were baring fruit.


By the time I had done this walk around Matley I was tired, it used to take me no time at all. I walked down this pathway heading home past the Rising Moon public house.... at one time I would have stopped off here for a pint or two, but now my thoughts were on my aching knees and hips, and an erratic heart beat. I got home realising how unfit I am at the moment, my illness stops me from exercising each day, which in turn as led me to pile on the pounds... I really need to do a little each and everyday, even if I have to sit down on a chair whilst doing so. ha!
Thanks for dropping by and seeing and reading about my walk, hopefully the next one will not be to long.