More Sights To See
I am always on the look out for these, more so for the gate posts. Some are very well carved and I'm sure different areas had different designs.
This clearly shows how near to the town we are, and the blue sign in the middle right of the above shot is a traffic sign on the M67 motorway which cuts its way through the center of the town.
These buildings are down a pathway I have not walked before and is somthing I know nothing about.... it will however be getting a visit as soon as I can make this walk again. It looks lived in but I can't think of any roads or lanes that lead that way...
These are something else I keep taking pictures of.... more as a reminder to check the paths out... and another reason is I come across them damaged at times and it helps to have a picture when reporting them.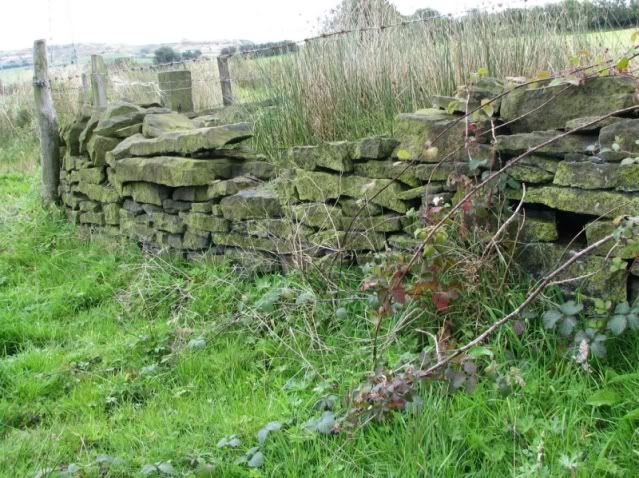 Dry Stone Wall
As you nearly all know now I show these whenever I can... this one is well past its best and will be lost for ever in time. It is an old stretch of walling but most as gone and the gapes have been replaced with barbed wire.