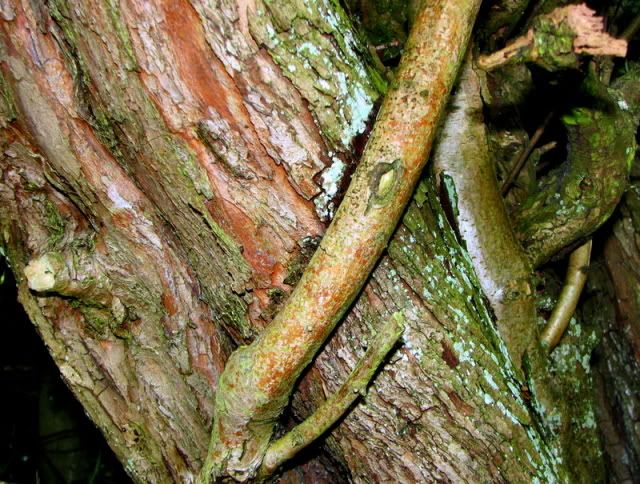 While I was getting stuck in that very narrow stile yesterday I noticed this twisting on a Hawthorn tree. The colours of the bark, trunk, and moss stood out so well.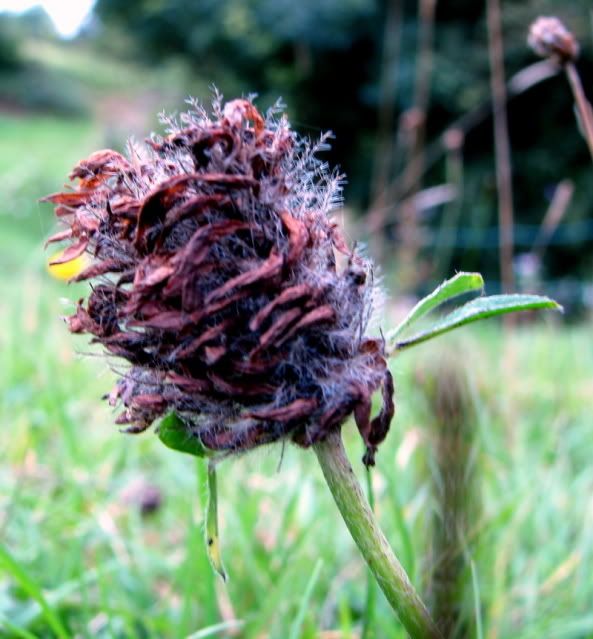 Most of the Clover had gone to seed, and the bits that were still in flower had seen better days... I could almost be talking about myself and not the clover. I came back from this walk full of aches and pains... my heart beat was all over the place, and my knees and hip joints very painful.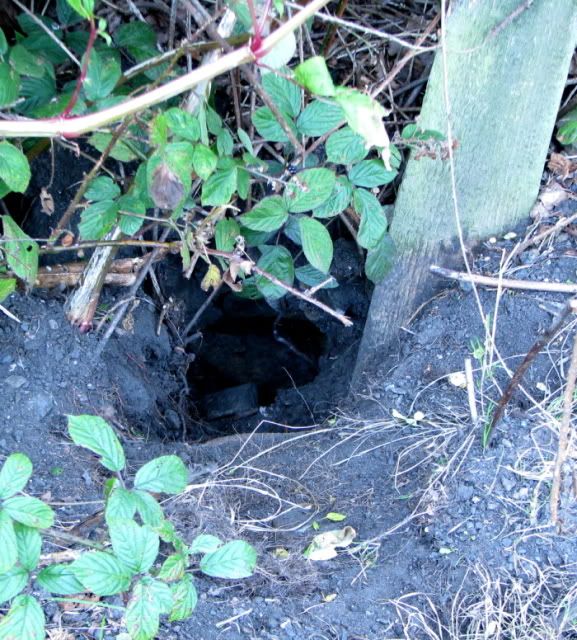 I suppose the aches and pains are to be expected, sitting about the house for the last few week set your overall fitness back. I realised I'd over done it yesterday but in many ways it was well worth it... and today I will rest and admire the pictures.
Above is a rabbit hole, I came across dozens in the hedgerows..... the soil as can be seen is very dry, we have been having lots of rain but the hedgerow trees must take all the moisture. There's more rabbits about now than I have ever seen... I am surprised the farmers let this happen as rabbit holes in grazing fields can be dangerous to stock.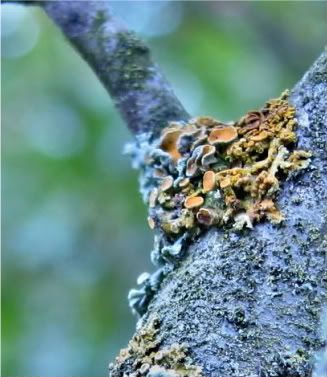 I mentioned the amount rain we have had this summer, and as a result the Hawthorns were covered in new lichen and moss.
Join me again tomorrow as I follow this footpath.