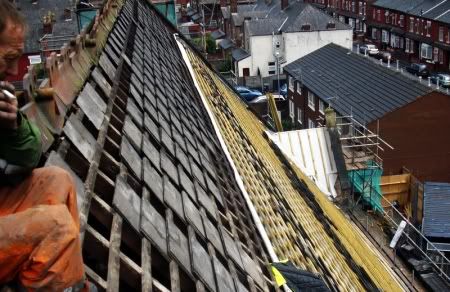 The church building was constructed in 1880, so it's note done bad in rainy Manchester. Due to a diminishing congregation, the church was divided in the 1970's to allow parts of the building to used by community groups. The Church can no longer used because of its poor condition, and had to close down. What was left of the congregation started worshiping in temporary rooms elsewhere.
There's plans for a conversion of the existing church building with the erection of a 4 storey extension to the church, The Sunday school building has been demolished as part of the renew. The resulting building would then be used as a place of worship , community facilities, including café and apartments.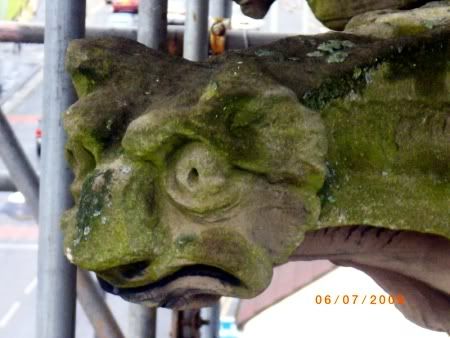 One of the many Gargoyles, it looks sad to me
.
This is a job that must take some nerve, it is one that I could not have done. We all want our children to 'Go Up In The World'.. but this is not what we envisaged ha!