I have not been to this area for a while, so starting from today I will show you a few sights from Reddish Vale. Reddish Vale is mainly green fields, comprising woodland, flat riverside meadows, and sloping fields used for grazing.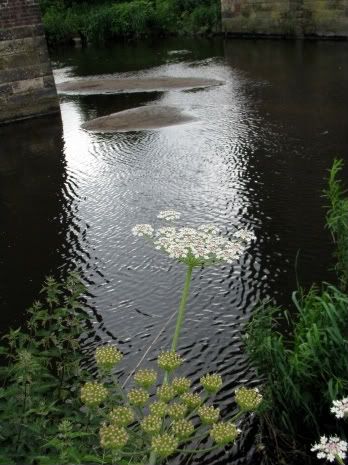 Nearby are two mill ponds left over from industrial activity in the vale. More about these in further posts.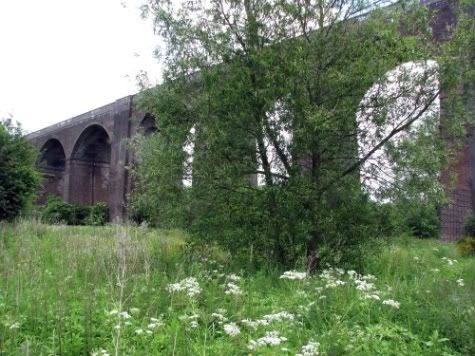 The above picture shows part of the sixteen-arch brick viaduct built in 1875 to carry the Hope Valley Line over the Tame valley. There is a legend that during construction a local witch cursed the viaduct and anyone who counted the number of arches. Ha! I didn't count them... ;O) More from here tomorrow.. hope you can join us.