I showed the tree canopy yesterday and it was mentioned the pictures were from earlier in the year... it did look like that but I think the trees were Oak... this woodland as many.
Some Oaks will keep their leaves all winter.... the leaves are dead but stay attached until the following spring... this is called ' Marcescence '... which is the retention of dead plant organs that are normally shed. It is seen in deciduous trees that retain leaves through the winter. Several trees normally have this kind of leaf such as Oak, Beech, and Hornbeam.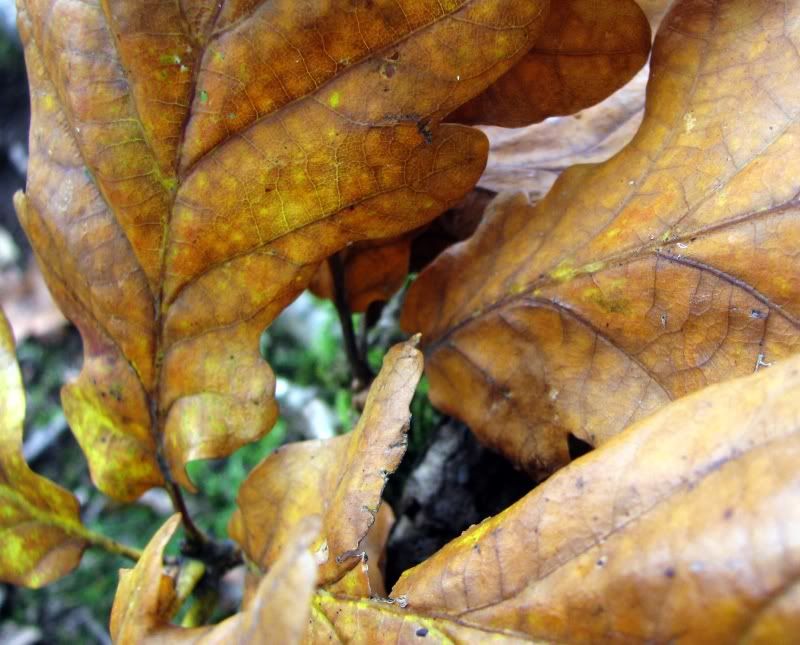 Marcescent leaves of Oak, complete development of their abscission layer in the spring. The base of the petiole remains alive over the winter. Many other trees may have marcescent leaves in seasons where an early freeze kills the leaves before the abscission layer develops or completes development...... ha! the joys of google and having such information at out beck and call.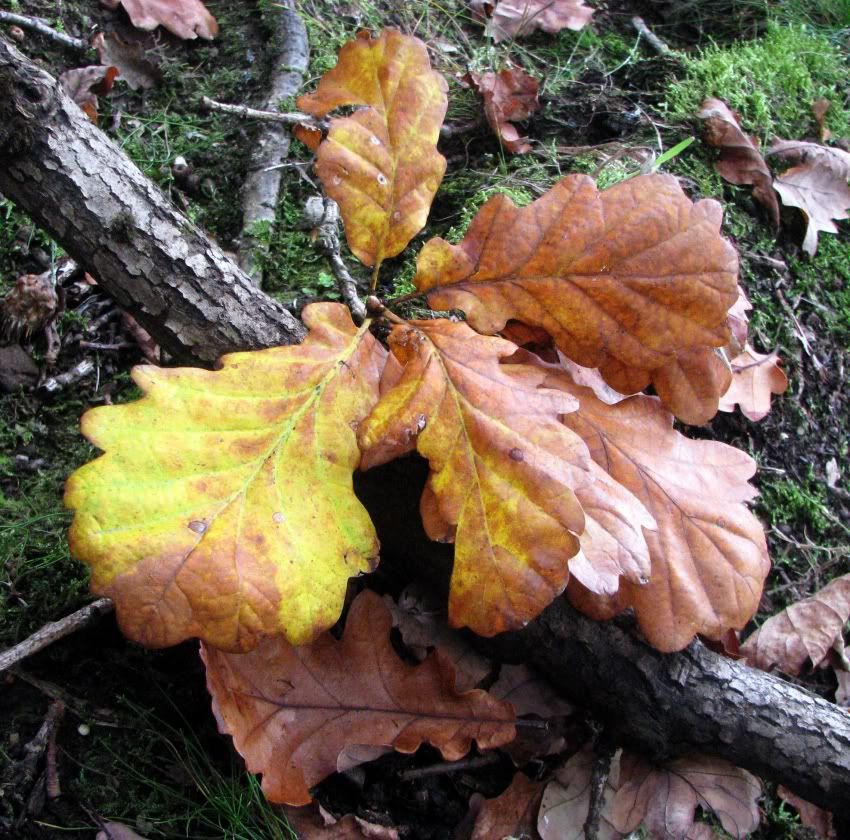 Enjoy their beauty