The above stile takes you through a field used for grasing horses, but the path was here long before the horses came to graze here.
Some of these stones are woth investigating closer...... some have been worked into gate posts and are reused for stiles, other show signs of shaping but no sign of ever being a gate post. I like to think it might have been a 'standing stone' of some kind..... We do have them nearby so the idea is not as daft as it sounds.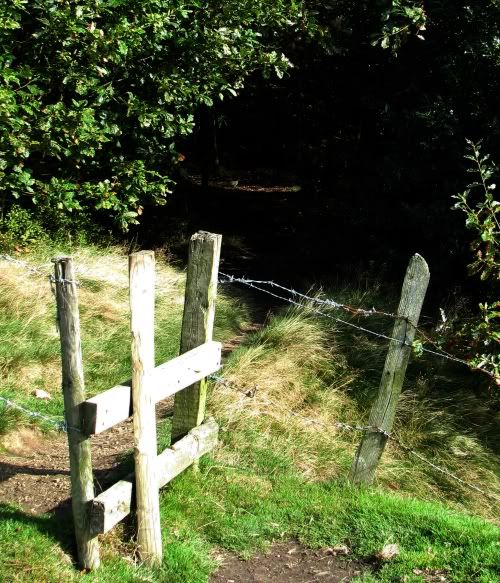 This leads into a woodland pathway over looking Early Bank road and Early Bank Woods, the trees are mostly Beech, Oak, Chestnut, Rowen, Hawthorn and Holly.