Comma Butterfly
Polygonia c-album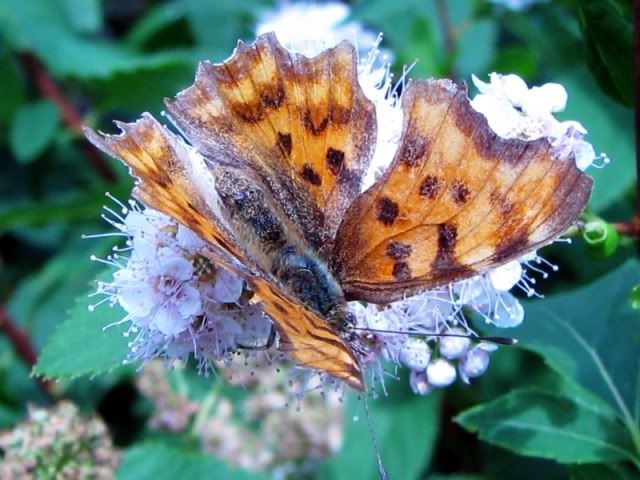 The 'Comma' butterfly is one of our more attractive species. This is the first time in over 25 years that I have seen it in my garden. I like this butterfly for two reasons..... its shape and its colour.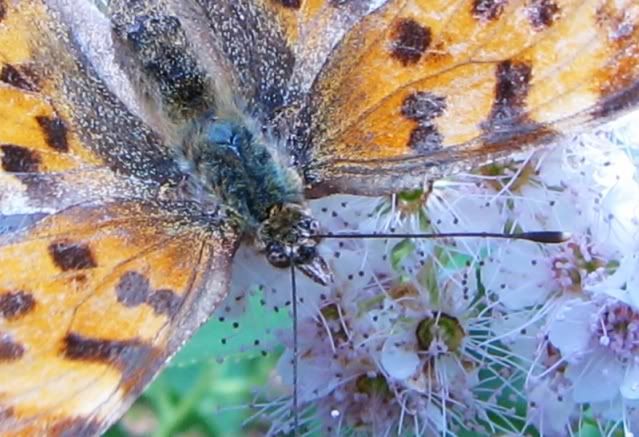 When basking in the sun it spreads its wings to reveals a beautiful combination of brown and orange, the markings are similar to our Fritillary butterfles. If you take a good look at the wings you will see the edges have an intricate outline.
This wing design is a great bit of deception and camouflage. As when the wings are closed the butterfly looks just like a dead leaf.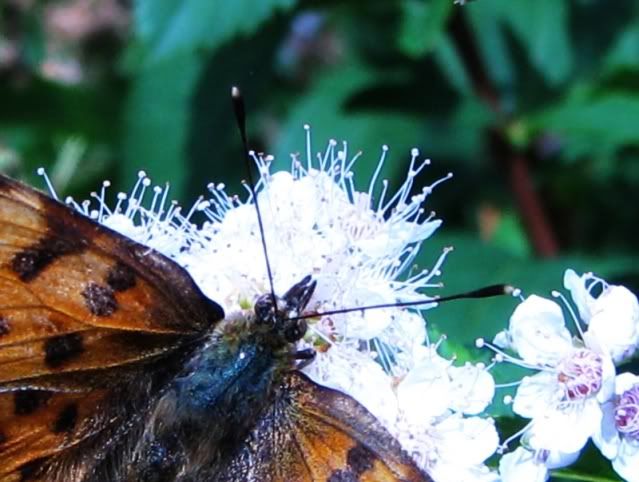 The butterfly has a flexible life cycle, which allows it to take advantage of our weather conditions. It is widespread in southern England and is expanding northwards which is proberly why this is the first time I've had one in the garden.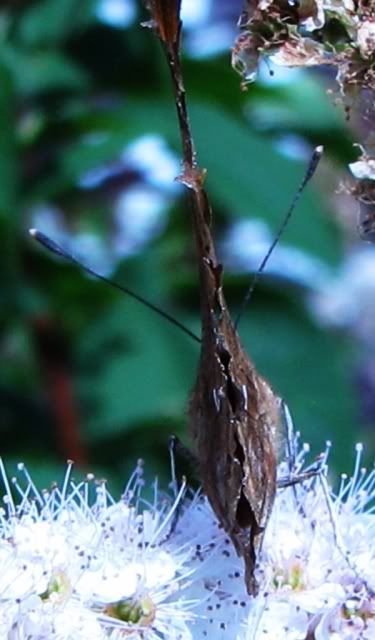 The most widely used foodplant is Common Nettles Hop, elms, currants, and willows. It has two generations a year and will overwinter as an adult.. and why is it called a Comma?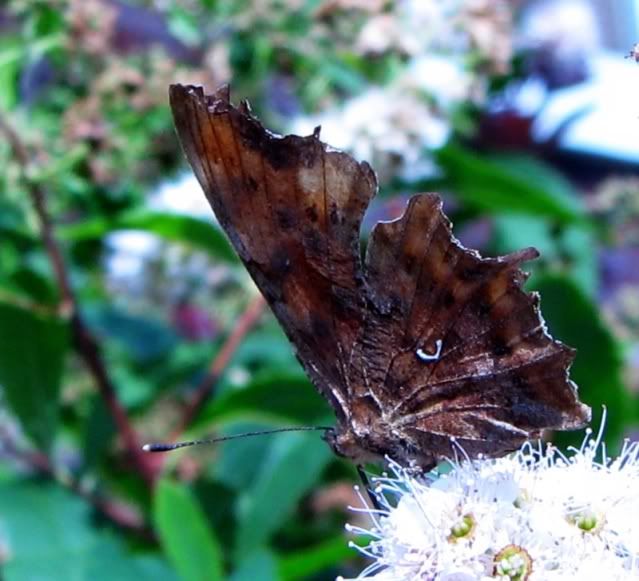 Look closely at the butterfly's under wing and you will see the comma-shaped white mark in the centre of its hind wing which is the reason for its common name.
.............
Linda, you asked about Mottram Old Hall and what I knew of it... can you send me an email... or give me a while to visit it and get some pictures... I know little about the place apart from Mottran show is held there. I do however have a couple of books in PDF format I could send you or a link or two for you to download them from.